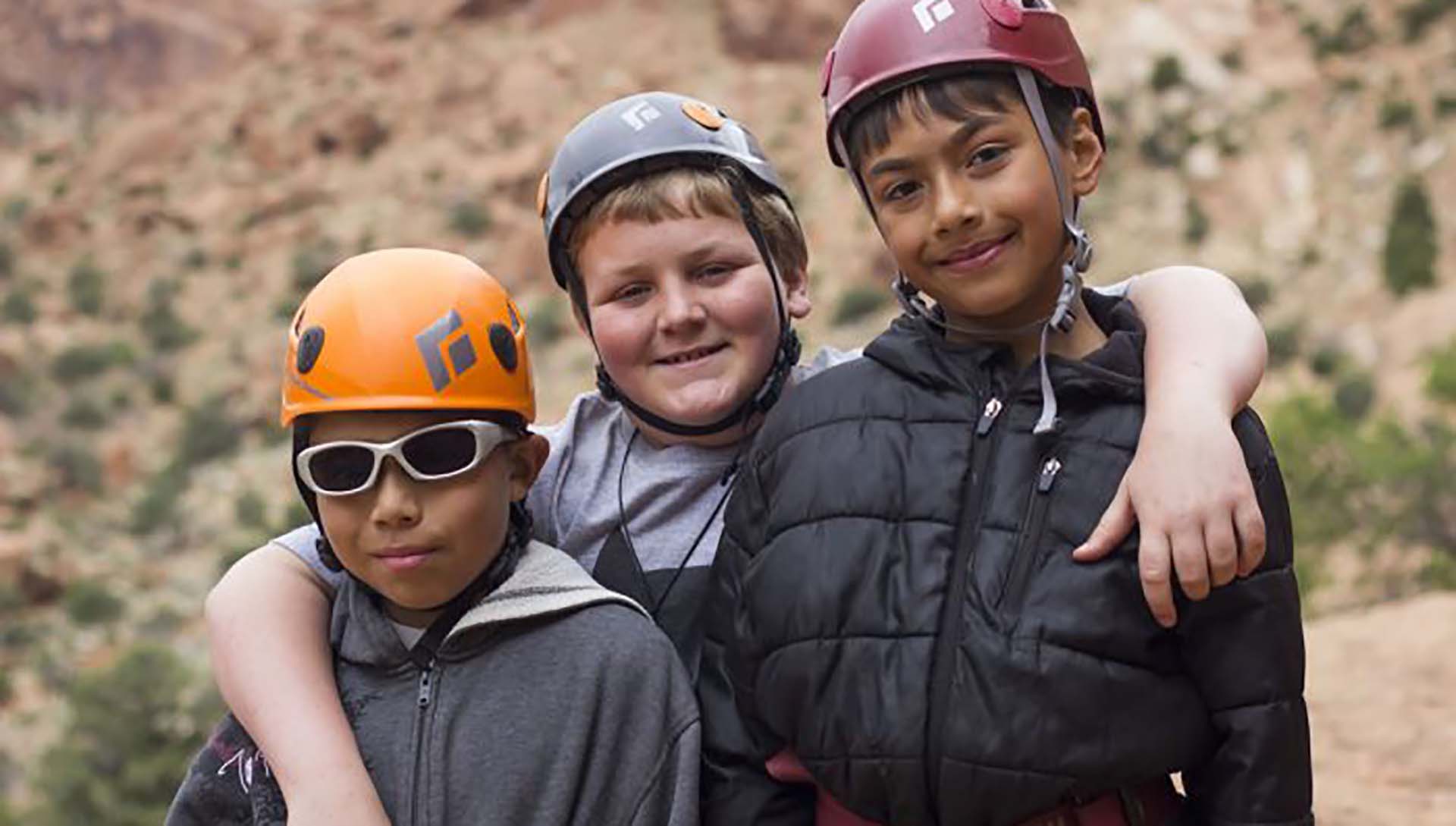 Since its founding in 1993, SOS has transformed the lives of over 65,000 underserved youth. While providing outdoor recreation experiences for that number of youth is impressive, it's only a partial demonstration of our impact. Using a unique combination of outdoor adventure experiences, positive adult mentorship, and character and leadership development opportunities, SOS enables participants to unleash their potential to thrive. Serving roughly 4,000 youth each year, across 15 locations in 9 states, SOS provides opportunities for personal growth for the kids in our communities who need it most.
Here at SOS, we've built our curriculum around six core values. As students progress through the program, they start to embody the core values and see the positive impact they have at school, at home, with their friends, and of course, on the mountain.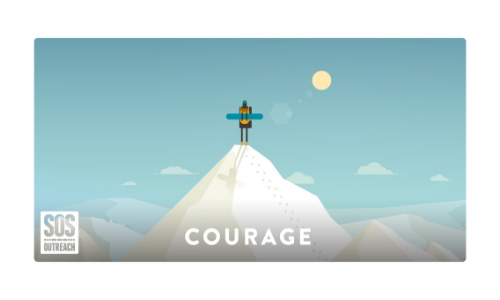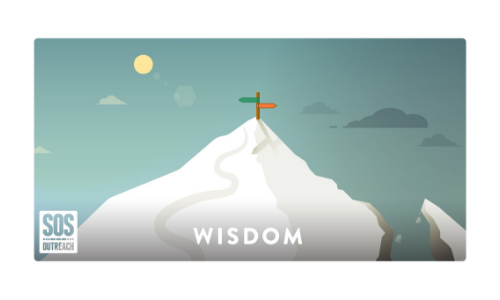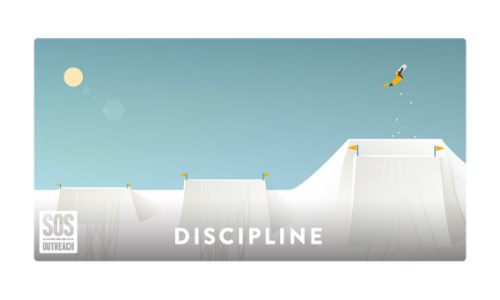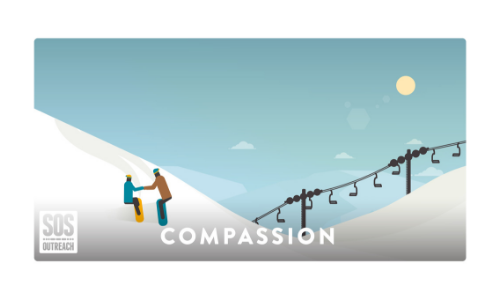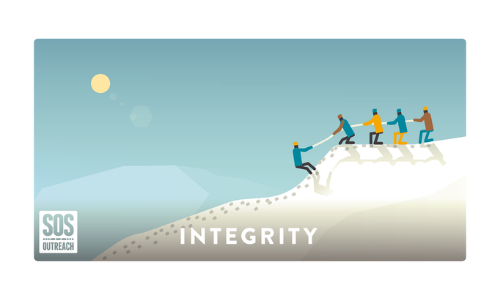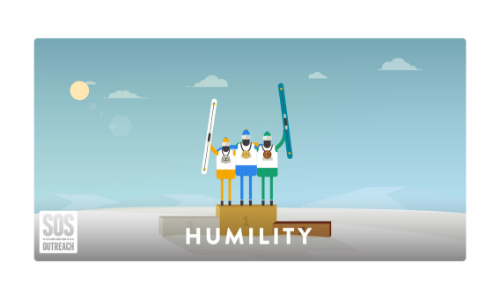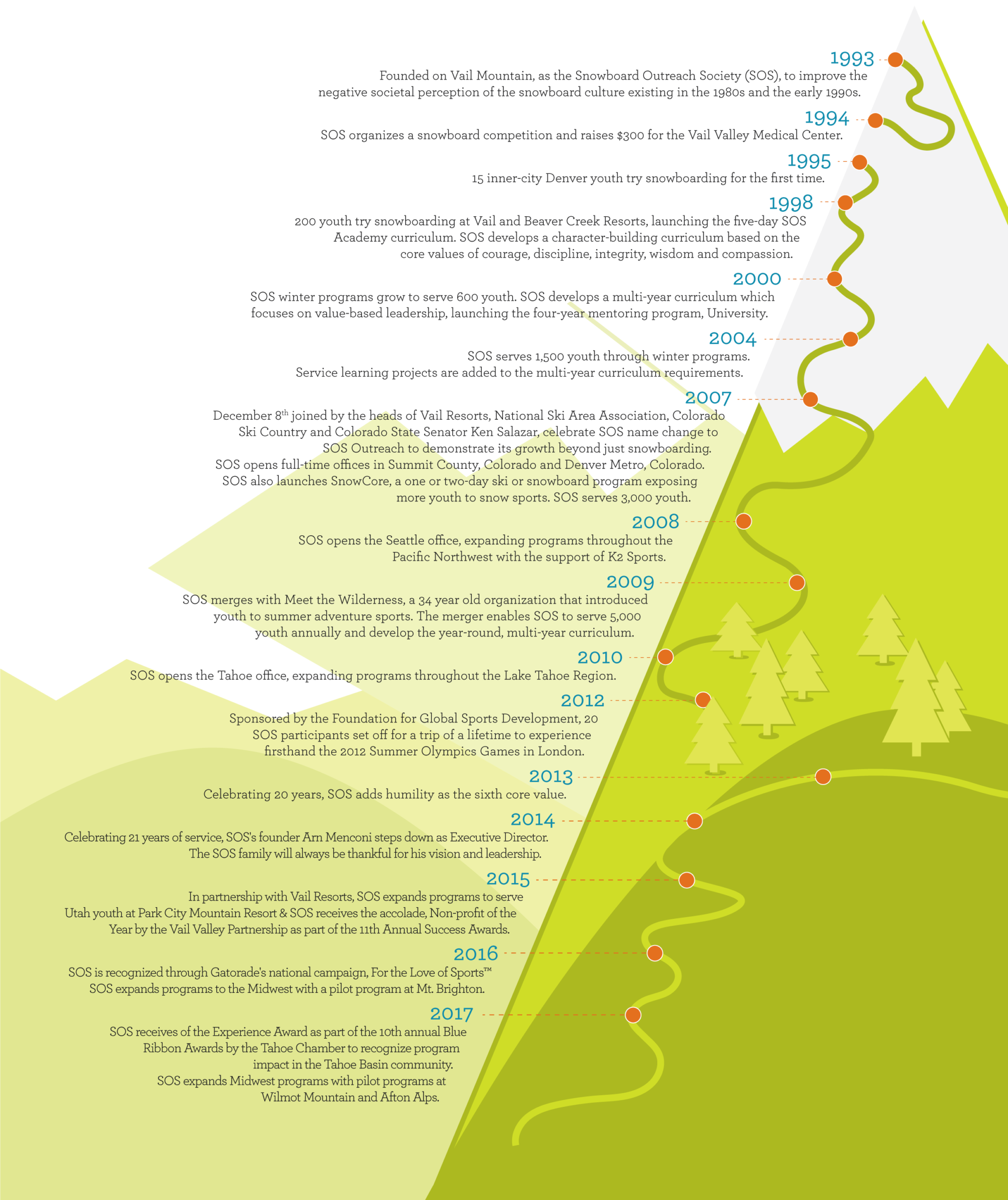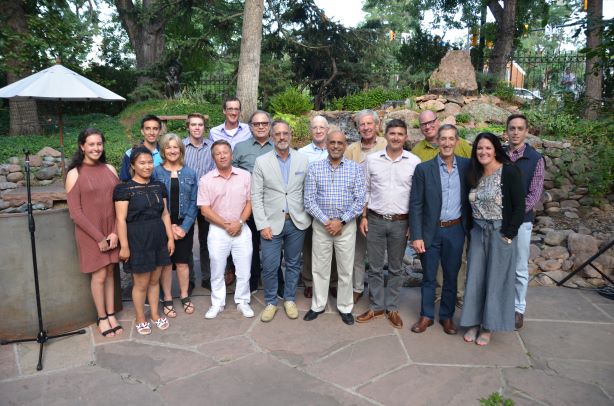 Kristin Kenney-Williams – Chair
Bobby Murphy – Secretary
Wendy Carey
Bill Cotton
Tod Francis
Phil Gosch
Rob Hofferman
Mike Lewis
Nate Fristoe – Vice Chair
Dave Portman – Treasurer
Andrew Littman
Jen McLaren
Michael Reger
Greg Sullivan
Lee Turlington
Alfredo Velasco
At SOS Outreach, we work with underserved students ages 9-18 who exhibit early behavioral indicators that often lead to early substance abuse, teen pregnancy, dropping out, and other negative and risky behaviors. Through our time-testing screening process, we work with local schools to identify youths who are in challenging circumstances. Most of our participants have risk profiles that suggest social isolation (having few friends, being bullied and not engaging in outside activities) and lack of commitment to education (lack of academic goals, school focus and/or negative school behavior).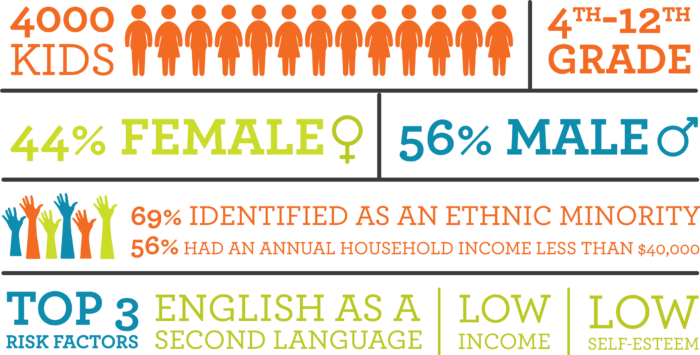 Thank you to our major sponsors, foundation partners, and mountain resorts.
5 Logistics
A.V. Hunter Trust, Inc.
Adidas
Adolph Coors Foundation
Always Mountain Time
Barton Foundation
Beaver Creek Resort Company
Big Agnes
Chaos Hats
Colorado Health Foundation
Data Robot
Dellora A. and Lester J. Norris Foundation
El Pomar Foundation
evo
Furst Standard
Holden Outerwear, LLC
King County, WA
Lahontan Community Foundation Fund
Martis Camp Community Foundation
National Recreation Foundation
Odell Brewing Co
Optic Nerve Eyewear
Parasol Tahoe Community Foundation
Peter Grant Johnson Foundation
Phunkshun Wear, LLC
Seirus Innovation
Select Surfaces
Share Winter Foundation
Sidney E. Frank Foundation – Colorado Fund
SmartWool
Solomon Fund of Park City Community Foundation
Spyder
Sweet Protection
Tahoe Donner Association
Tahoe Women's Community Fund
Take The Magic Step Foundation, Inc.
The Anschutz Foundation
The North Face
The Summit Foundation
Town of Breckenridge
U.S. Bank Avon
United Way of Eagle River Valley
Vail Resorts, Inc.
Vail Valley Surgery Center, LLC
William G. McGowan Charitable Fund
Zeal Optics
*Partners listed provide at least $5,000 in support
Thank you to our major sponsors, foundation partners, and mountain resorts.