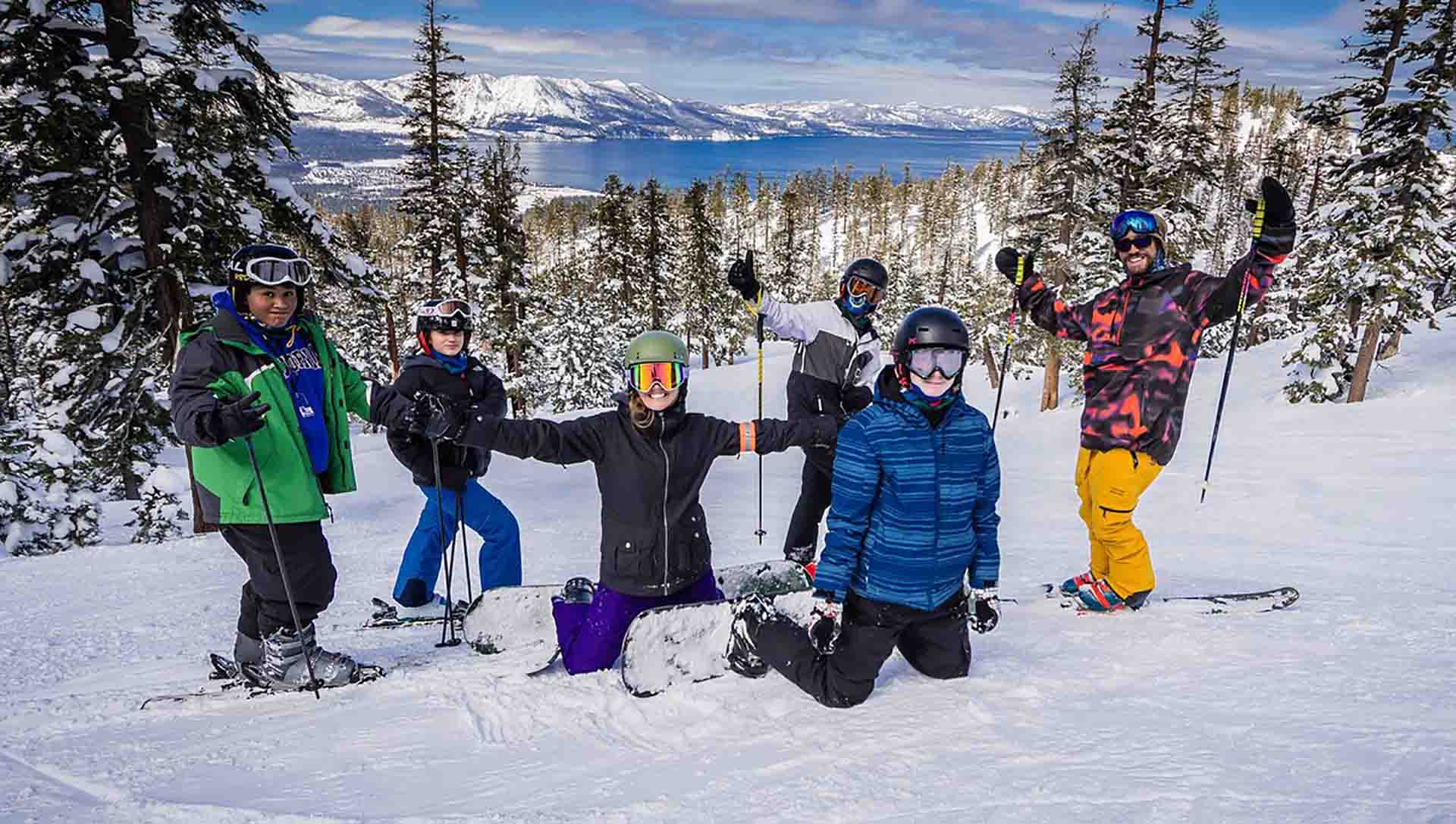 Helping  Youth  Gear  Up For  Life!
Here at SOS Outreach we do one thing: help kids gear up for life. Born out of the idea of belonging, SOS Outreach is committed to creating a culture of community and empowerment where kids can discover their enthusiasm for life and learn the skills that they need to live it to the fullest and carve their own path.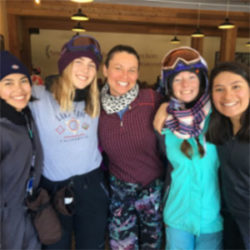 From day one, consistent adult mentorship has been a central tenet of our programming. Through the relationships forged on the mountain, our kids learn what they are capable of and develop the confidence to share their new skills with the world.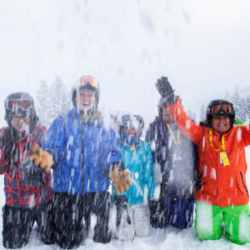 Outdoor Adventure Activities
SOS doesn't just teach kids to ski, snowboard, hike, and camp. We inspire kids with a sense of purpose and confidence. It's on the mountain that kids are able to connect with caring, committed adult mentors who help open their eyes to their own potential. The result is a sense of confidence and belonging that permeates all aspects of their lives.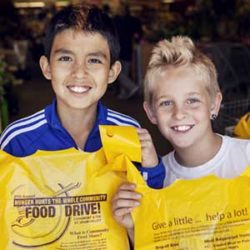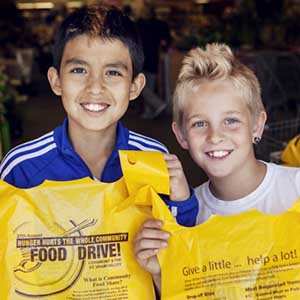 Core Values & Community Service
Our multi-year programming combines outdoor activities with service-learning projects where youth can apply the core values and leadership skills they've learned throughout the program. Community service is an opportunity for our youth not only to give back to their communities but to learn about valuable community resources.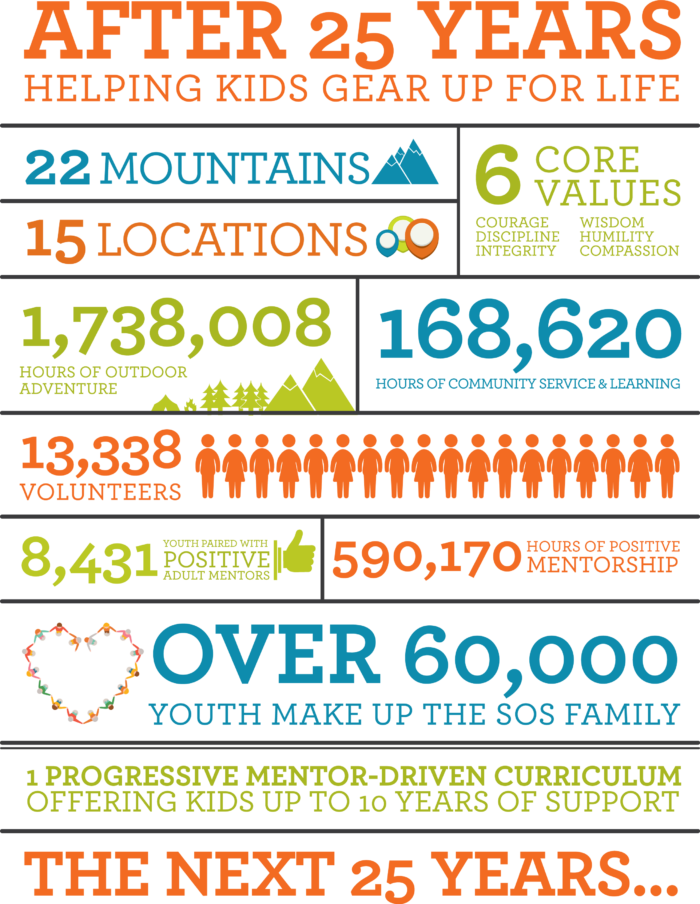 "I'm Kayla, and I'm in 9th grade and have been in SOS for 5 years now. I remember my first day of SOS…I was so nervous to go out with the group on the mountain, but excited to meet up with my siblings who were already in SOS.  I love being outside, and I love that I got to learn to snowboard and meet other people. Some of those people maybe didn't think they had things in common with me because we are different, but we have fun on the mountain and that has brought us together."
– Kayla, South Lake Tahoe, CA participant
"When people talk about me, they're like…'Oh Noah, he does crazy stuff, he's the one that goes out and does cool stuff outside.' But before SOS, it really wasn't like that at all. I used to be a really shy kid. I'd stay inside and not be active at all. And then SOS just taught me to get out of my comfort zone and go for it. "

-Noah
"My first day on the mountain wasn't anything like my expectations. Constantly falling down and picking myself up was the worst. It was harder than I thought, and I wanted to give up on the program that same day. As time passed, though, learning to pick myself up became easier. Making myself keep going no matter what obstacles were in my way became second nature."
–  Josue, Summit County, CO participant
"My favorite core value is courage. Courage doesn't just come out of nowhere. It comes when you push yourself to prove to others that you can become a better person. It helps me prove that I don't give up. Courage comes from deep within a person who knows they're scared and will still face their fear."
– Peter, Seattle, WA participant
"On my first day of SOS, I was super nervous, but excited. But all the fear and doubt I had about the program left my mind as soon as I started talking to the mentors and other kids. My mentor became a positive role model outside of my family, and I knew if I needed help or just needed someone to talk to, I could confide in them."
– Mitzi, North Lake Tahoe, NV participant
Make a gift to help youth discover a new side of themselves they didn't know existed — a side that can do anything, especially overcome their circumstances and come out on top.
LEARN MORE+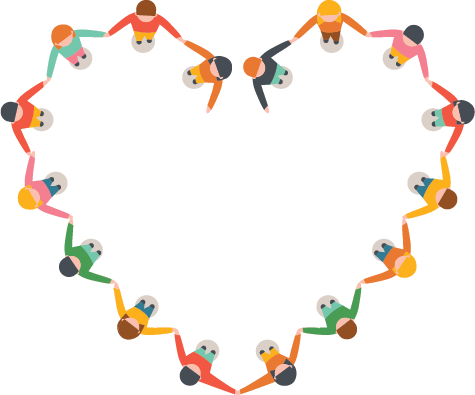 Being a positive mentor is one of the most fulfilling things you'll ever do. You can help shape a child's future in your community.
LEARN MORE+