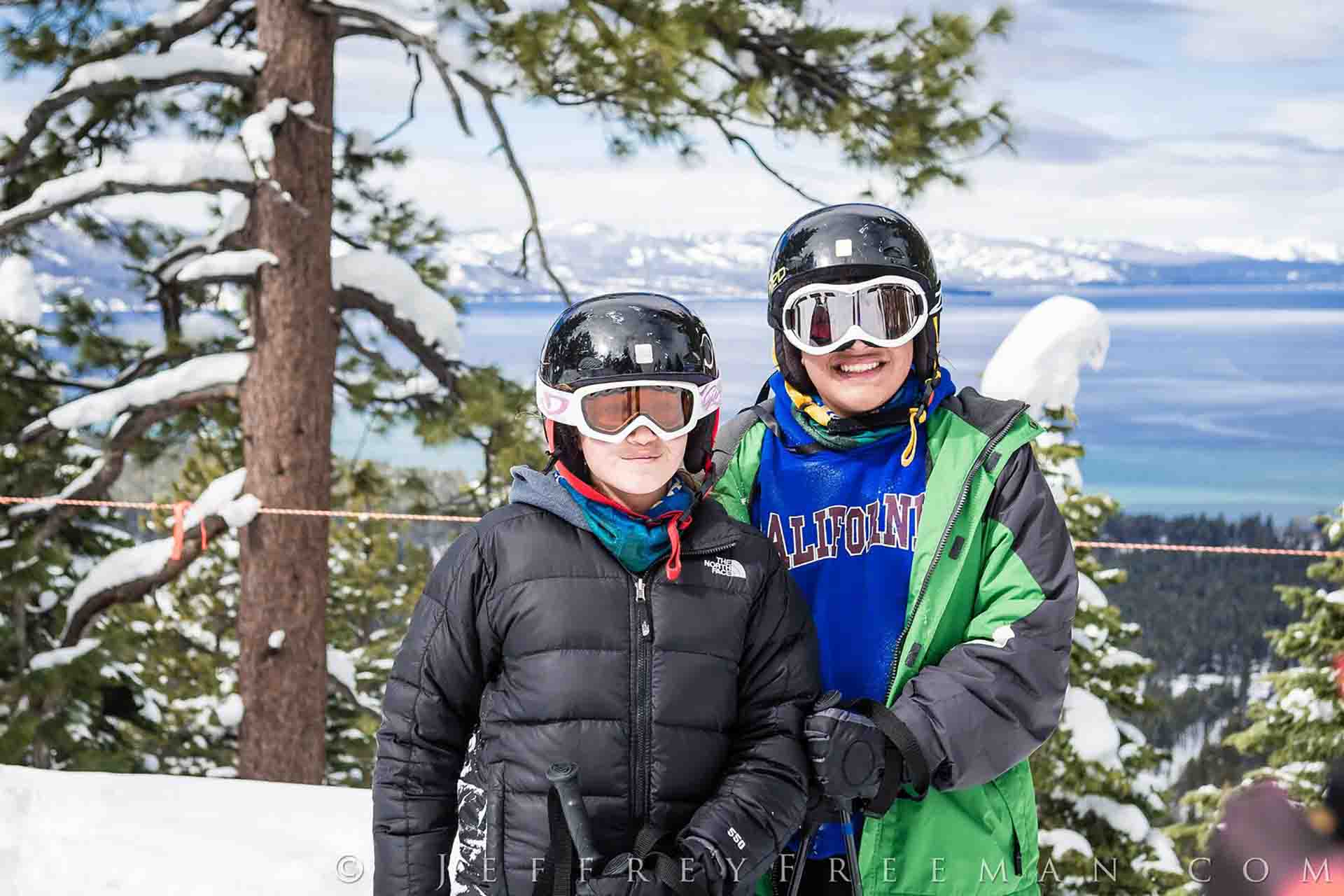 MLK Powder Challenge
January 19-22, 2020
Generously sponsored by Telluride Ski Resort, Silverton Mountain, and Alpine Bank the three day Powder Challenge luxury adventure combines: (1) a problem-solving think tank featuring prominent speakers addressing effective solutions for harnessing educational and vocational opportunity through hard work and perseverance; (2) fundraising to support kids in SOS Outreach's 9-year progressive program; and, (3) an opportunity to meet and directly interact/hang out with inspiring kids and staff, with a magnificent ski adventure set in the magical San Juan Mountains.
Telluride Resort and Silverton Mountain combine to make this a unique, unforgettable event. Space is limited – reserve your spot on this unforgettable trip now!
MINIMUM CONTRIBUTION : $2,750 per person, $5,000 per double occupancy includes – 3 nights lodging, private guided skiing on Silverton Mountain, private guided skiing on Telluride Mountain, Silverton Mountain and Telluride Mountain private apres-ski parties, banquet dinners, thought-provoking speakers, and much more . . .
NOTE: Reservations are managed through our Eventbrite page. Please note, the registration is listed as FREE. Upon completion of online registration, you will receive an invoice outside of the web portal for payment. Payment can be made by check or online. A portion of your contribution is tax-deductible to the extent allowed under law. Please consult your tax advisor for details on deductibility. 
Speakers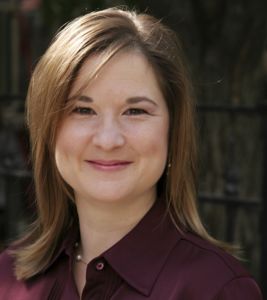 Sharon Cohen, Founder & CEO of Figure Skating in Harlem 
Sharon Cohen founded Figure Skating in Harlem in 1997, seven years after meeting a group of East Harlem girls who were eager to learn how to ice skate. Having grown up in the world of competitive skating, Sharon jumped at the opportunity to create the first and only organization for girls of color that combines the power of education with access to the grace and discipline of figure skating to promote girls' holistic youth development.
Named the first 2014 CNN Hero, an honor which pays tribute to "everyday people who are changing the world", Cohen speaks frequently about the positive effects of combining education, fitness and emotional development to empower young women.
Rosa Guzman-Snyder, Director & Co-Founder of Community Language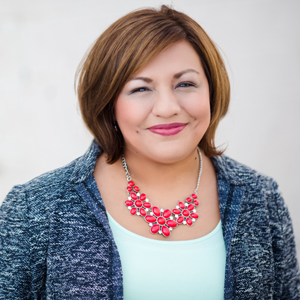 Cooperative
The Community Language Cooperative (CLC) provides interpretation services, focus groups, and inclusivity and diversity trainings to make community, academic, and governmental events and meetings more inclusive and accessible to all stakeholders, but especially those that are not always present when decisions affecting their communities are made because of language barriers. Rosa works on providing quality interpretation and translation services to linguistically diverse communities much like those of SOS Outreach. She has a history of providing language justice trainings for grass-roots and grass-tops organizations, understanding that it requires organizations to practice language justice effectively as a clear way of making space for racial inclusion.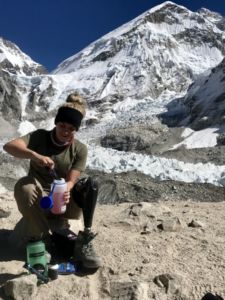 Kirstie Ennis, Founder of Kirstie Ennis Foundation
Kirstie Ennis's story may have begun when she lost her leg after her helicopter went down in Afghanistan, but it certainly doesn't end there. After more than 40 surgeries and the amputation of her leg first below and then above the knee after a life-threatening infection, the former Marine sergeant has accomplished more at 28 years old than most people have achieved in their lifetimes. Ennis has turned the concept of "disabled athlete" on its head, proving how capable she still is, whether it's on one leg or two. She has competed in boardercross and banked slaloms, and ventured into mountaineering, summiting many of the world's famous peaks and setting a goal to complete the Seven Summits, climbing the highest peak on every continent by 2021. Through the Kirstie Ennis Foundation, Kirstie wants to provide opportunities in the outdoors, and ultimately opportunities for the rest of people's lives.
Javier Pineda, Vice President & Co-Founder of Mountain Dreamers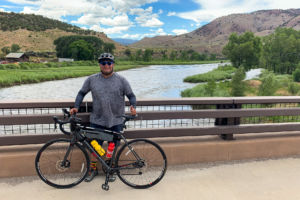 In 2006, at 12 years old, Javier Pineda's family moved from Mexico to the mountains of Summit County, CO. Although he was first unsure of his new home, Pineda slowly began to acclimate to life in Colorado through programs such as SOS Outreach that introduced him the outdoors. Yet, even as he grew more comfortable here, Pineda faced unknown hurdles as an undocumented immigrant living in America. Flash forward to today and Javier is the vice president and co-founder of Mountain Dreamers, a group of Colorado mountain locals: Dreamers, DACA recipients, immigrants, non-immigrants, and their families & friends. Their priority is supporting the immigrant community and their families and advocating for the rights guaranteed to them as U.S. residents under the Constitution. This summer, Javier and two others biked more than 120 miles from Copper Mountain to Aspen to raise awareness for DACA and the American Dream and Promise Act.
Trip Itinerary
We will begin our time together in Silverton, a former mining town nestled at an elevation of 9,318' in the San Juan Mountains, will begin at the historic Grand Imperial Hotel. Originally constructed in 1883, the GI recently completed a nearly $4M renovation, modernizing their facilities while maintaining the hotel's original authenticity and ambiance. Early that first evening, our professional Mountain Guides will join you for a welcome reception and snow safety briefing at the Grand Imperial Hotel.
On the morning of MLK Day, we will transport you by bus to Silverton Mountain's base area for your day of private adventure skiing, snowboarding, or snowshoeing. Silverton Mountain will be yours and yours only. From the base, you and your private guide will ride the chairlift to 12,300 feet and either descend from there or hike the ridgeline to access even longer runs. The entire 2,000 acres of untracked, ungroomed powder will be exclusively yours. And if you or your spouse doesn't want to ski Silverton Mountain, we have arranged XC skiing or snowshoeing options exploring the town's Nordic trails.
After a full day of powder skiing and riding, Silverton Mountain's staff will welcome you into Grady's Bar at the Base, treating you to a unique après experience. You'll be able to revel in the day's adventure with other trip attendees and our Guides over complimentary beer, wine or soft drinks while enjoying light hors d'oeuvres. After the après session, the group will take the bus back to the Grand Imperial Hotel for a celebratory banquet featuring provocative speakers and kids who have benefited from your generosity.
Telluride: Enjoy two days/one night in Telluride. *Option to extend additional night at Telluride* If you have yet to experience Telluride, you are in for a special treat. With more than four thousand feet of vertical including some of the best terrain in Colorado and a San Juan mountain landscape that will embrace you, Telluride will capture your heart and awaken your soul.
Your stay will be at the luxurious Peaks Resort & Spa, a great ski in ski out location. You will enjoy guided skiing with our top private instructors, a catered private lunch on the mountain at one of their signature outdoor dining venues, and a banquet dinner.