Now-August 31, All New & Increased Gifts Will Be Matched Up To $15K By Our Friends At Take The Magic Step!
Gear donations
SOS is in constant need of gear to support our program participants. Any donations should be new or only slightly used and in good working condition. You can donate gear to SOS by sending or dropping-off donations at any of our offices. When we receive your donation, we will mail you a donation receipt.
Event Donations
SOS holds many fundraising events throughout the year. In-kind donations can be used for prizes in raffles and auctions, participant awards, graduation gifts, and food or drink assistance for events.
Volunteer
There are many volunteer opportunities on and off the mountain with SOS. In fact, over 750 adult volunteers give their time to SOS each year! We have opportunities for volunteers in outdoor youth mentoring programs, special events and administrative support. If you are interested, please read on for short descriptions and send an email with your name, location, and program of interest to volunteer@sosoutreach.org.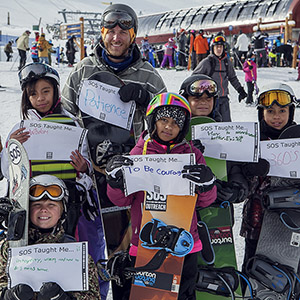 This is a minimum ten-day, season-long commitment that includes five on-hill days and at least five days off-hill. Mentors provide a positive adult influence for our participants, working with them to better understand the SOS core values, improve their outdoor activity skills, enhance their leadership and career development training, and develop meaningful community service projects. (more…)
GET INVOLVED+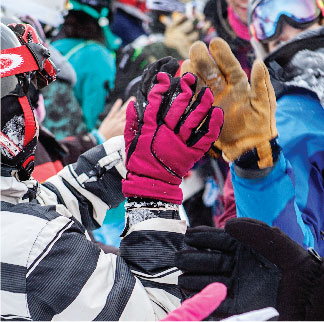 Volunteers assist in office work including sorting inventory, gear distribution, data entry, and special events throughout the year. No minimum time commitment. Specific roles are based on the needs of each office. If you have a talent and desire to help, contact the office nearest you for more information. (more…)
GET INVOLVED+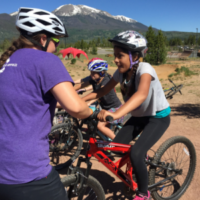 Looking for an exciting internship opportunity? Come join our team at SOS for a chance to learn from a leading national nonprofit organization while supporting program development. As an intern, you'll have the opportunity to make a difference in the lives of youth and receive hands-on lessons in nonprofit program and operation development. (more…)
GET INVOLVED+